Drawing on the stories and lessons of a six year bike ride, Stephen regularly gives inspiring public talks in the UK and around the world. Past events have included:
Explore at The Royal Geographical Society • The Wilderness Lectures • Basecamp Festival • The Adventure Travel Show • The Explorer's Club • The Cycle Touring Festival • Kendal Mountain Festival On Tour • REI • Cape Storm • Data Dimensions • Explorers Connect • Alaska World Affairs Council • World Expeditions • Cycling UK • Oxford University Exploration Society • World Extreme Medicine Conference • Love Trails Festival • Shambala Festival • The Moth International Mainstage • Tales of Adventure • Stanfords book shop
Stephen also leads workshops on topics ranging from bicycle travel and adventuring to travel writing, global health and medicine. He's spoken at hundreds of schools and he's a regular at storytelling nights like Natural Born Storytellers, Spark and The Moth. Get in touch if you'd like to book Stephen to speak at your event.
Talks to coincide with the release of Signs of Life are obviously subject to the evolving situation in regards to the corona virus pandemic. Check out the News & Press for upcoming podcasts, Q&As and online events.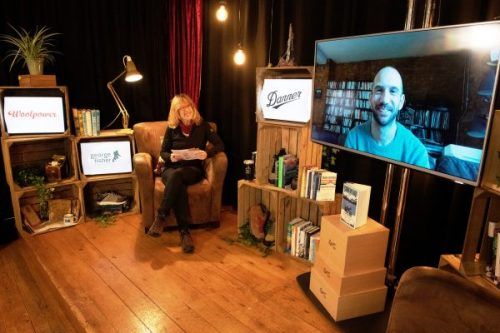 2020
20

th

April – Mr

Fogg's

Residence, Mayfair

– POSTPONED

20-21

st

June – Herne Hill V

elofete

– POSTPONED

2-5

th

July – Love Trails F

estival, The B

ooks Tent with

Adharanand

 Finn

– CANCELLED

11th August – Official launch of Signs of Life – online
20th Sep – Budleigh Literary Festival (online and available to view for free until Sep 30th)
26th Sep – The Moth International Virtual Mainstage – Bound and Determined: Stories of Breaking Loose. Tickets available now.
6th Oct, 7:30pm – Tales Of Adventure, online event with Charli Skinner and Chris Shirley… Book a ticket!

17

th

Oct – World Extreme Medicine Conference 2020

 (online)
27th Oct – Stanfords Travel Book shop – a live event at last! (covid safety measures in place). Tickets here
19th-29th Nov – Kendal Mountain Literature Festival, online. Tickets here
2021
28-31th Jan – Stanfords Travel Writing Festival (online – more info here)
12-21st Feb – The Cycle Touring Festival (online – more info and tickets here)
18th June – Adventurous Ink (online – tickets)
15th July – Herne Hill Velofete (online)
2nd July – Timber Festival (tickets)
13 Oct – Mere Literary Festival (tickets)
20 Nov – Kendal Moutain Festival Boardman Tasker Award
2022