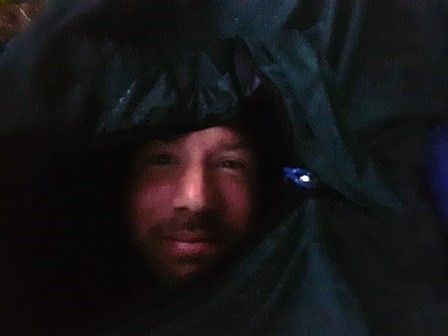 An Accidental Run to Smalley Green
It began with an empty space.
I noticed it take form in my diary, a run of blank pages, cleaned of life. The weeks leading up to and after this time were messy, every page scribbled with reminders and events, presentations, shifts in A&E, drinks with mates. But as time passed, nothing encroached on this odd little clearing in the forest, and sometimes, I wondered if was all down to me.
Perhaps some instinct, something subconscious, was meticulously making space. Perhaps this was the call of adventure.
It had been eight months since I'd got back from cycling around the world, and the journey itself felt more like a single place than a string of them, fenced off, unreachable and shimmering in memory-land. It's extraordinary how divorced I feel from those years, considering that they've only just passed. I get a misty-eyed, hollow feeling when a trawl through my photos on flickr. I feel oddly bereft.
Back home, the sense of physical pursuit had faded as the mental pursuit of authorship heaved into its place. I adhere to the writing life, living on beige food, complaining about my poverty, that kind of thing. I browse second hand book shops when I should be writing. But there's something about motion that really helps my mind carve through the din and create, so I still go for bike rides, whipping through the bridleways around Oxford, leafy tunnels of green light, dank air, stems slapping at my shins.
It was something Sarah Outen said at Basecamp festival that got me into a dangerous frame of mind. She talked about the unpredictability of life on the road, and how this was crucial to her concept of adventure. I sat there nodding, an idea easing half-noticed into my mind. Unpredictability….
I eyeballed that space in my diary again and felt something stirring: a need to stretch my muscles, light out for somewhere new and wide-open. I wanted the intensity of aloneness again.
So I'd go away. But how could I lay claim to the uncertainty I craved, the heart and soul of any adventure? Perhaps I could set out on a journey that was almost entirely unplanned? But not by bike, been there, done that. Something more simple then. Maybe I could run?
And that was that. It was obvious now: I'd run. No plan. No destination. No time frame. No idea of places to sleep or miles to cover each day. No training, because there was no time. No explanations. No social media. No idea whether I'd make it further than half a day. Wherever I ended up, it would be more or less by accident. I felt suddenly excited, having peeled off any purpose other than movement. My mum didn't agree. She needed my journey to have some sort of blueprint.
'Where are you going?' she asked, as I tried on my new rucksack and trotted around the table to check it was comfy enough.
'Dunno' I said, hurdling the coffee table.
'How long will you be gone?'
'Honestly, I can't say' sipping then on the tube to my camel bak.
'Where will you sleep?'
'No idea'. Grinning.

I realised that a run through the UK would have some happy side effects. It would help me become reacquainted with a place I'd absented for so long. It was a chance to explore the vast maze of bridleways and byways and towpaths and footpaths and backroads I'd spotted winding away to nothing on my bicycle.
But there was a problem. Actually, several: my knees, my ankles, my feet, my hips and my lower back. I'm born of stock crippled by arthritis in their 50s and having undergone knee surgery once already, I suspected that while my body was adjusted to the stresses of cycling, for running, I was dangerously maladapted. But I couldn't wait, I didn't want to train, it was September now, the weather would turn, this was my chance. And anyway, it only added to the unpredictability I craved: I had no idea which part of body would fail me first. How exciting!
But having never run more than 10km in a stretch in my life, the right kit would crucial, and everyone knows the best way to prepare for run longer and tougher than you've ever attempted before is to buy a pair of trainers named after an Ancient Greek Horse God. Clad in a brand new pair of Nike Pegasus, Farah was a poxy dilettante compared to me, a fact confirmed by the local running shop (not, I should say, in so many words) when they put me on a treadmill and filmed my feet as I ran to check my running style. Some people are heal runners, some toe, I am neutral. In other words, perfect, born to skip ultramarathons and dance down fells.
Somehow, I whittled down my kit to the essentials. 5kg, none of which I could do without, squeezed into a trembling 8 litre rucksack. No tent, but a bivvy bag and a small tarp instead. A thin down jacket, the Mountain Hardware Ghost Whisperer. Exactly what would need, because after the cold, ghosts can be a terrible problem, and now I had clothing apparently invented for those keen on whispering to them. Very practical.
I left on the Autumnal equinox, a day when, in hours, night mirrors day. The moon was a waning gibbous, just shy of a harvest moon. Then morning came, I stood at my front door, my rucksack tight against my shoulder blades, momentarily overwhelmed by the simplicity of what I hadn't planned at all. I narrowed my eyes, feeling a little dizzy on precipice of departure. And then I stepped off my mum's driveway and into the road, moved off, one pace, two, a spring in my step. I was running, and that's all I knew or cared to know. Off, though blissfully unaware, to Smalley Green.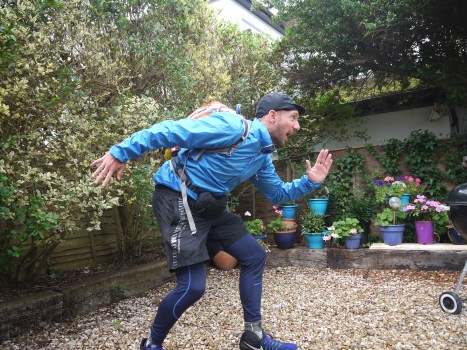 Recently, I watched footage of the two Brownlee brothers at the end of a triathlon so gruelling that just pondering it burns five time the usual calories of a normal thought. In the video, one of the brothers pauses, reels on the spot, staggers, looks about as close to cardiac arrest as it's possible to look without being attached to a defibrillator, and then his brother appears, throws his arm over his shoulder and aides him in an ungainly stumble, reminiscent of a three-legged race, over the finish line where the dying man swoons into physical oblivion. This is a psychological aberration. I like running, but not this much.
But I get the draw of pain and punishment and to some extent, far removed from the Brownlee's limit of endurance, I enjoy exertion. I thought this as I began to run from my Mum's house in Oxford, an unplanned jaunt without destination or time-frame. I passed a sign advertising a coming fun run. Fun. Pah! This would be the most funless run of my life. But if I got really tired I'd stop and have a cup of tea in Subway.
With Ordinance Survey maps on my phone, my route was planned only as far as the screen or two allowed, and when I got to the edge of this known zone I'd have another look ahead, replan, rinse and repeat. That way I'd capture the spontaneous spirit of adventure I needed, and I'd have no idea where my unprimed legs would take me. But to avoid a soul-crushing epiphany that I'd been running circles around somewhere dreary, say, Northampton, I decided that I needed a vague course, and since more of the country lay up the map than in any other direction, this is the way I would head.
As it turned out, September is a sublime month for distance running in the UK. Not too cold, not too hot, 12 hours of daylight and that loamy scent of autumn on the wind. Even better: every hedgerow is speckled in blackberries. Their ubiquity is amazing once you get your eye in, and this meant I could carry less food, pausing hourly for childish, messy-faced plundering.
At first, I felt a huge weight of relief in not having a goal, not mapping my route or counting my miles. I had nothing to lose, because I refused to define success, and I hadn't told anyone I was going… if I was home in half a day, there would be no face to save.
I knew the first bit… spritely now, I verily cantered through Hampton Poyle, rounded the green at Bletchingdon, my pace holding out to upper Heyford. This was the countryside of real ale festivals and vicarages, of fierce and pointless protests to new housing developments, of village ponds and duck crossings and particular women who look a little like Theresa May and scowl in silent rage at their neighbours for not picking up their dog shit.
I jogged past Parish council notice boards, which I stopped to explore. They were stuck with twee and endearingly parochial announcements. In Plumpton it was hedgehog watch. There were the minutes of the type of meetings that would have been no less detailed if you recorded the timeline in hours. There was a band playing in one church hall called Holy Moly and the Crackers. I felt a sudden urge to join the Green Valley quilters, and get in some hardcore quilting.
The temptation to plan, which is a habit so embedded in my life, was enormous. I found myself thinking maybe I'll run to Leicester, or Derby, and then No! And I'd try to clear my head, put myself on a new, foreign setting, to be aimless. I only discovered I'd crossed county lines when the signs on the bins told me I was in Northamptonshire.
That night I found woodland and settled into my bivvy bag, moonlight dappled the leaf litter, as brilliant as road markings. I had no clue how many miles I'd run, it didn't matter. Unfortunately, my feet remembered the next day. I started at a limping trot, and at times the pain was incredible.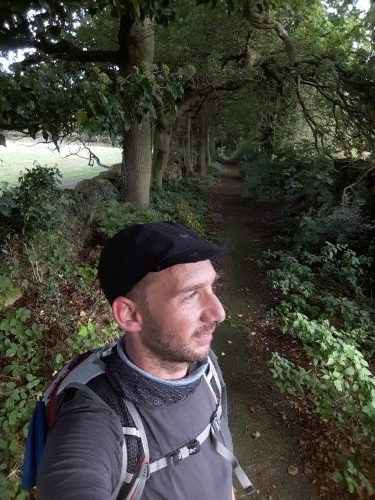 I checked the next screen on my map and gasped. Leicester. It loomed, like the Battlestar Galactica. Fuck. I'd have to run around it. I began edging west for a time, cutting through bridleways where I could. For most of the day the pain in my ankles especially was dramatic and things took a baleful twist in Primethorpe, which seemed a prime place for something very bad to happen. Primethorpe is populated by an odd people. Many are on remand for throwing kittens into reservoirs. Cautiously, I begged directions from a burly man, short on teeth, who did a good job actually, given that he was six pints and two ecstasy tablets into his Sunday morning.

That night I slept on the fringe of a field in Rygby as traffic thrummed by. The next morning, my feet had realized the futility of their protest and I set off again. In Desford I ordered a sandwich in pub, and earned a sideways glance from a guy at the bar. 'Come far?' 'Oxford!' I chirped, hoping for kudos. Unfortunately for me, Nicky was an ultra-marathoner, fresh from the Marathon des Sables, which means running through places hotter and sandier than Desford. Nicky invited me back to his house for a cup of tea with his wife and trampolining kids, and made it clear that if I needed any additional kit, it was mine. I thanked him for his generosity, cadged a few snacks and set off again, to fuck knows where.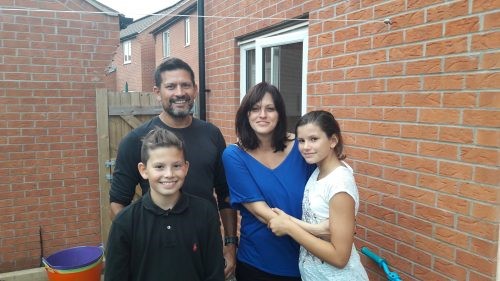 Charnwood Forest next, which opened into rocky terrain. I fought my way through fern and brambles and gazed over a spread of fields: Nottinghamshire to the north east, Derbyshire ahead and Leicestershire behind me. Then more villages came and went, announced by church spires, poking out of green hills.

In Belton I stopped in the Queens Head for a Sunday roast, there was a gentle flow of banter from barstaff, and taciturn men sitting around pints, 'socialising'. I'd run so far now the accents had changed.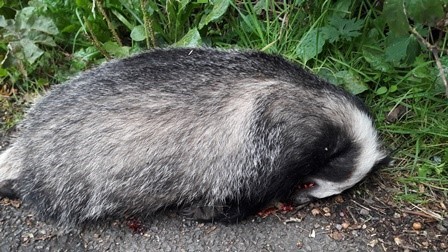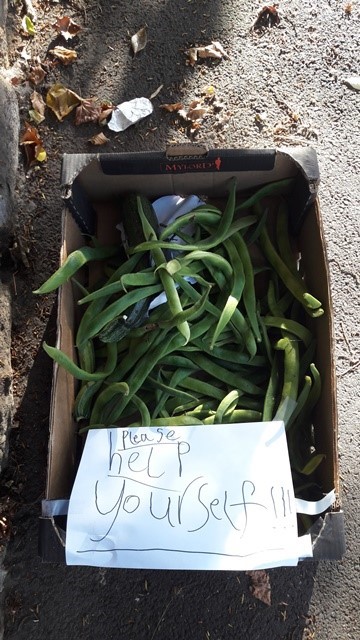 I crossed the river Trent and into my fifth English county, Derbyshire, and into Shardow where I had another pub dinner and then broke into a farmers field and set out my bivvy bag for a 4th night and a heavy sleep. There was dystopian flavour to the following day, the silhouetted towers of the Radcliffe power station huffed steam into a magenta dawn. I ran on, into Stanley Common, St George Cross flags, Brexit heartlands.

And then I saw it… Smalley Green, a village, a few miles away. I knew then I had found my destination, because it was the ultimate non-destination. Somewhere small in name, size and significance. An apt end to a run unplanned from the outset, befitting that traveller's cliché about the importance of the journey. It was that moment in Forrest Gump when he slows and realises, for no apparent reason, that his journey is at an end, and it ends as spontaneously as it had begun.

Smalley Green was a bit small and green, just some fields, scattered homes, a green warehouse and a dog photographing business called Zoe's Paws. But it had a bus stop, and that would do. I sat down on one of those benches formed of two metal bars, which must have been designed by a man with no concept of comfort and possibly without an actual arse and any experience of sitting. But as I took the weight off, it felt luxurious. I'd made it! To Smalley Green! Just like I always dreamed I… well, maybe not.
As I sat on a train darting back to Oxford, I'd knew that I'd achieved my only goal: to embrace unpredictability, something that can seem so lacking in the city. How boring would life be if everything happened for a reason. What if anything could befall you, at any time, good or bad, outrageous or trivial? That's amazing.